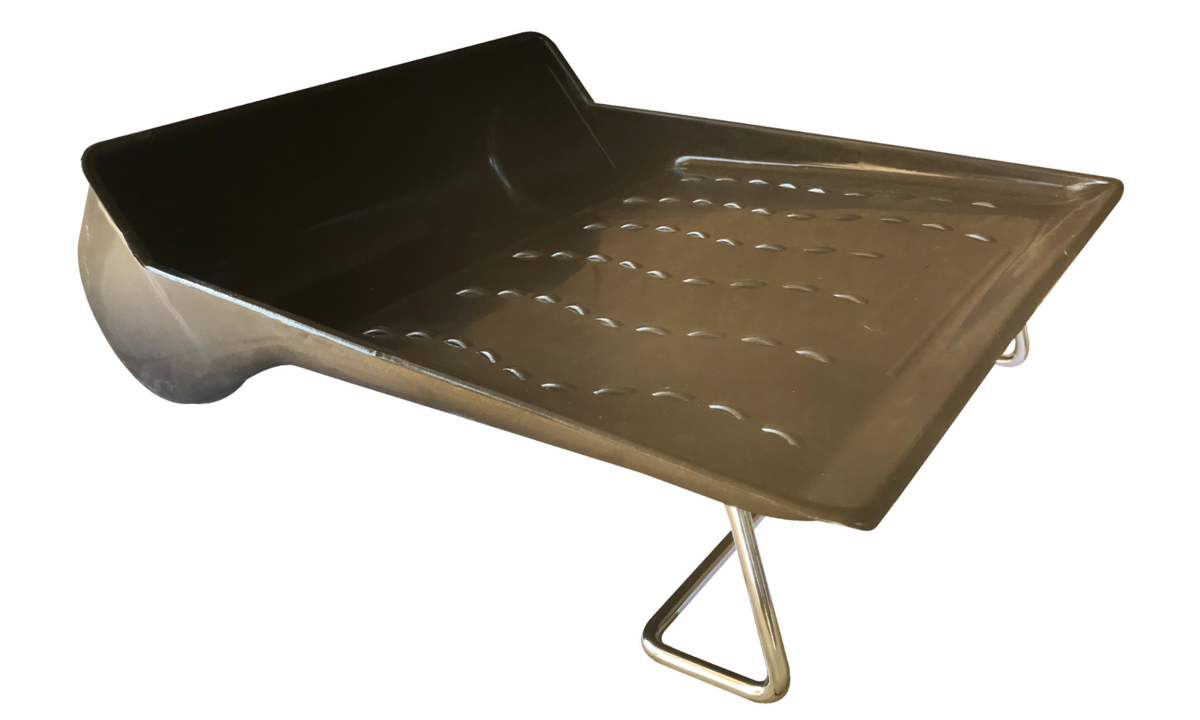 Heavy Duty Hooded Tray
X5993 - 305mm Hooded Tray
The Express 305mm Heavy Duty Hooded Paint Tray
A heavy-duty hooded tray manufactured from tough, durable polypropylene.
Ribbed to allow for better roller application.

Takes a 305mm roller.

Suitable for all paints.

Easy to clean

Use the Express hooded paint roller tray as a standard paint tray horizontally or hang it over the steps or rungs of a ladder.
Got a question? Take a look at our FAQs
Check out all the Tips, Tricks and Expert Advice from Express Paint Rollers.
Follow the link below to view Express Paint Rollers Videos.
Follow the link below to find a local stockist of the Express Paint Rollers range.