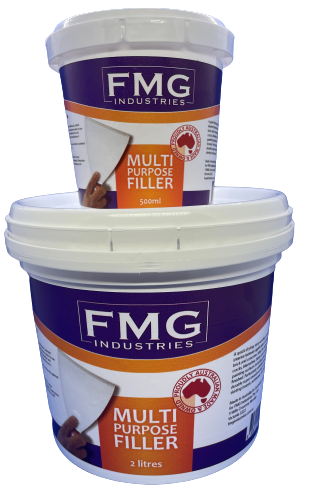 FMG MULTI PURPOSE FILLER
MLT002, MLT500 - MULTI PURPOSE FILLER
A quick drying surface filler for interior/exterior application on wood, plaster, brick and concrete.
Ideal for reappearing hairline cracks, blemishes, dents and scratches on existing painting surfaces including gloss and semi gloss finished.
Particularly suitable where a hard durable, super smooth surface is required such as skirting boards, architraves, door edges etc.
Perfect gloss retention.
Available in: 500ml & 2Lt
Got a question? Take a look at our FAQs
Check out all the Tips, Tricks and Expert Advice from Express Paint Rollers.
Follow the link below to view Express Paint Rollers Videos.
FMG INDUSTRIES Pty Ltd
Follow the link below to find a local stockist of the Express Paint Rollers range.