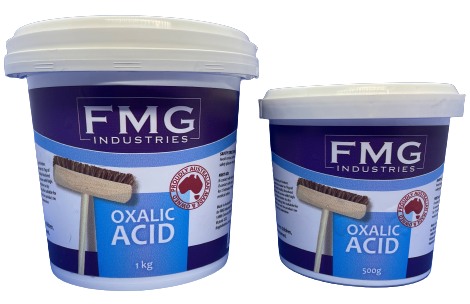 FMG OXALIC ACID GRANULES
OXA5, OXA1 - OXALIC ACID GRANULES
Oxalic Acid is ready to use, just mix the quantity required with warm/hot water.
The amount of oxalic acid used depends on the condition of the timber being cleaned.
Available in 500gm & 1kg
Got a question? Take a look at our FAQs
Check out all the Tips, Tricks and Expert Advice from Express Paint Rollers.
Follow the link below to view Express Paint Rollers Videos.
FMG INDUSTRIES Pty Ltd
Follow the link below to find a local stockist of the Express Paint Rollers range.